EU License
For cross-border road transport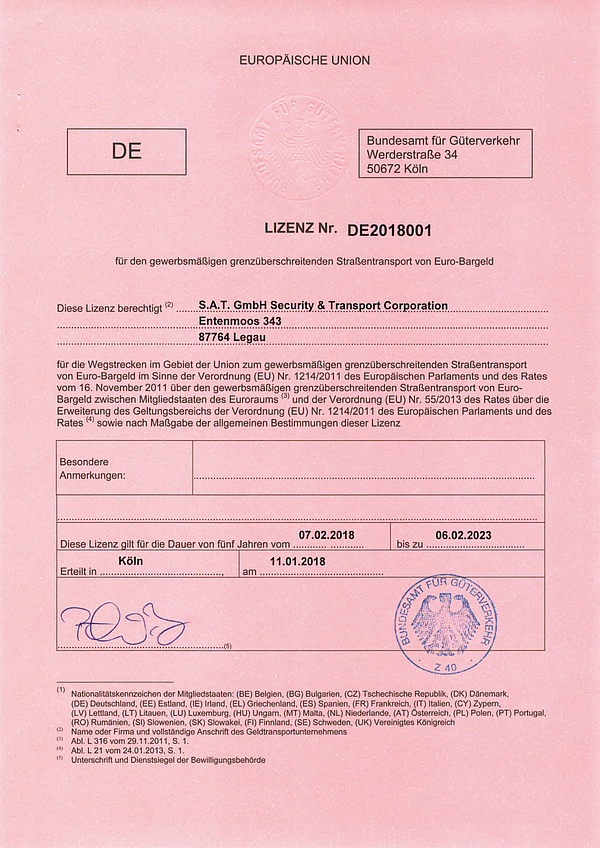 In January 2018, S.A.T. GmbH Security & Transport Corporation again received a licence from the Federal Office of Freight Transport for the commercial cross-border transport of euro cash within the European Union (EU).
TÜV ISO 9001:2015
Once again iso 9001:2015 certified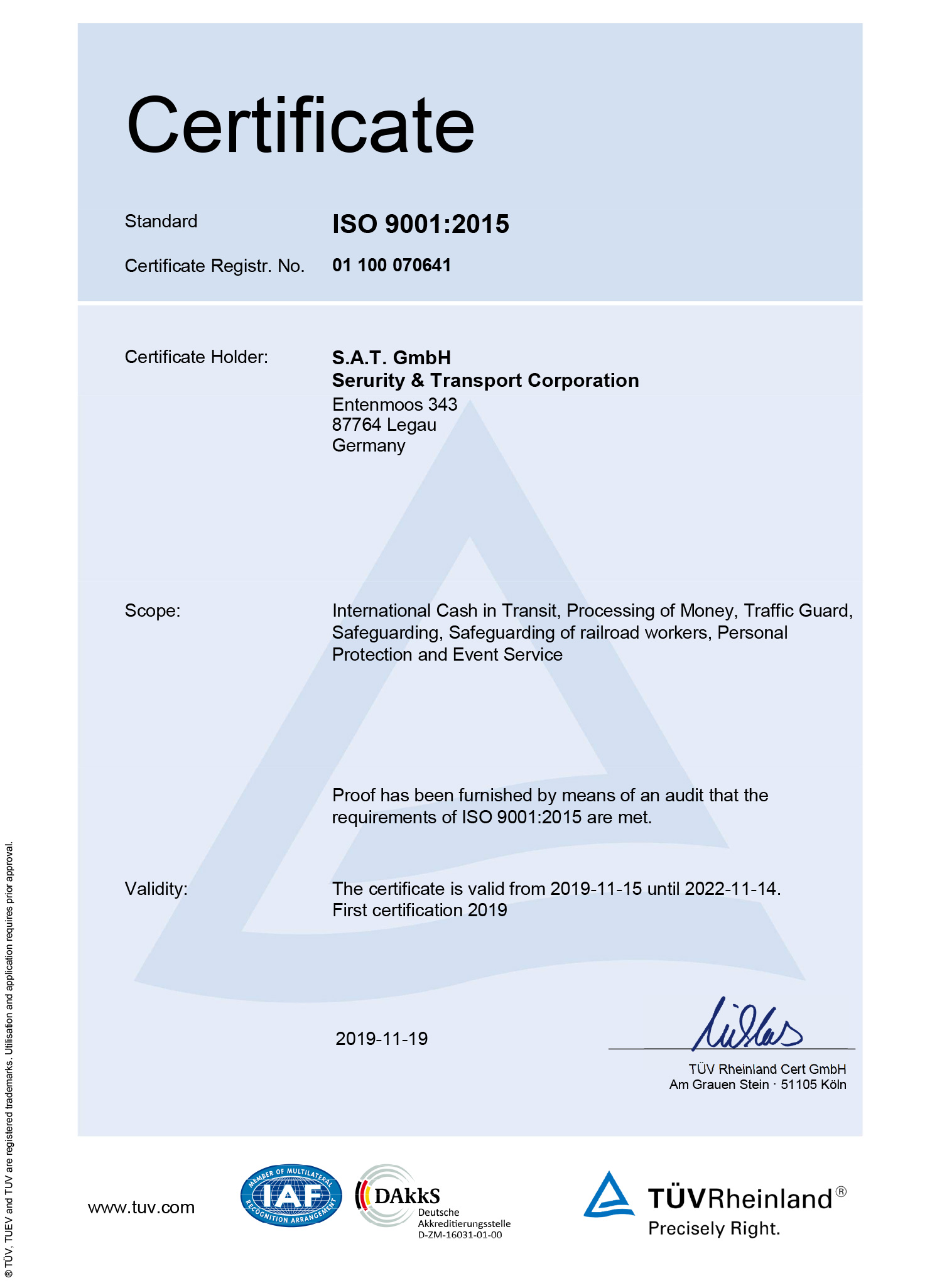 In November 2019, we were again certified according to ISO 9001:2015 for the following areas: money, value transport, municipal traffic monitoring, plant protection, track protection for Deutsche Bahn AG, personal protection and public order services.
We are a certified member of the Federal Association of the Security Industry (BDSW).